[ Notes | Data Viz - Compositions | Data Viz - Redesigns ]
---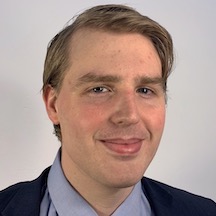 New York City
Python Developer for the U.S. Securities and Exchange Commission
BSc. Computational and Applied Mathematics, the University of Chicago
Email: business [@] john lekberg [dot] com
---
---
Data Visualization - Compositions
I'm reading through two books right now:
"ggplot2: Elegant Graphics for Data Analysis" by Hadley Wickham, and
"The Grammar of Graphics" by Leland Wilkinson
I'm creating visualizations to practice the concepts that I'm learning. Take a look!
2019-09-23 - Chicago - Proximity ot MMR vaccination sites
Older Compositions
---
Data Visualization - Redesigns
Practicing redesigning graphics. Good for critical analysis.
2019-09-23 - Multi-threaded user interactions
Showing multi-threaded users interactions (multiple conversations) in a graph theoretic space instead of a rectangular frame. [read more]
Older Redesigns